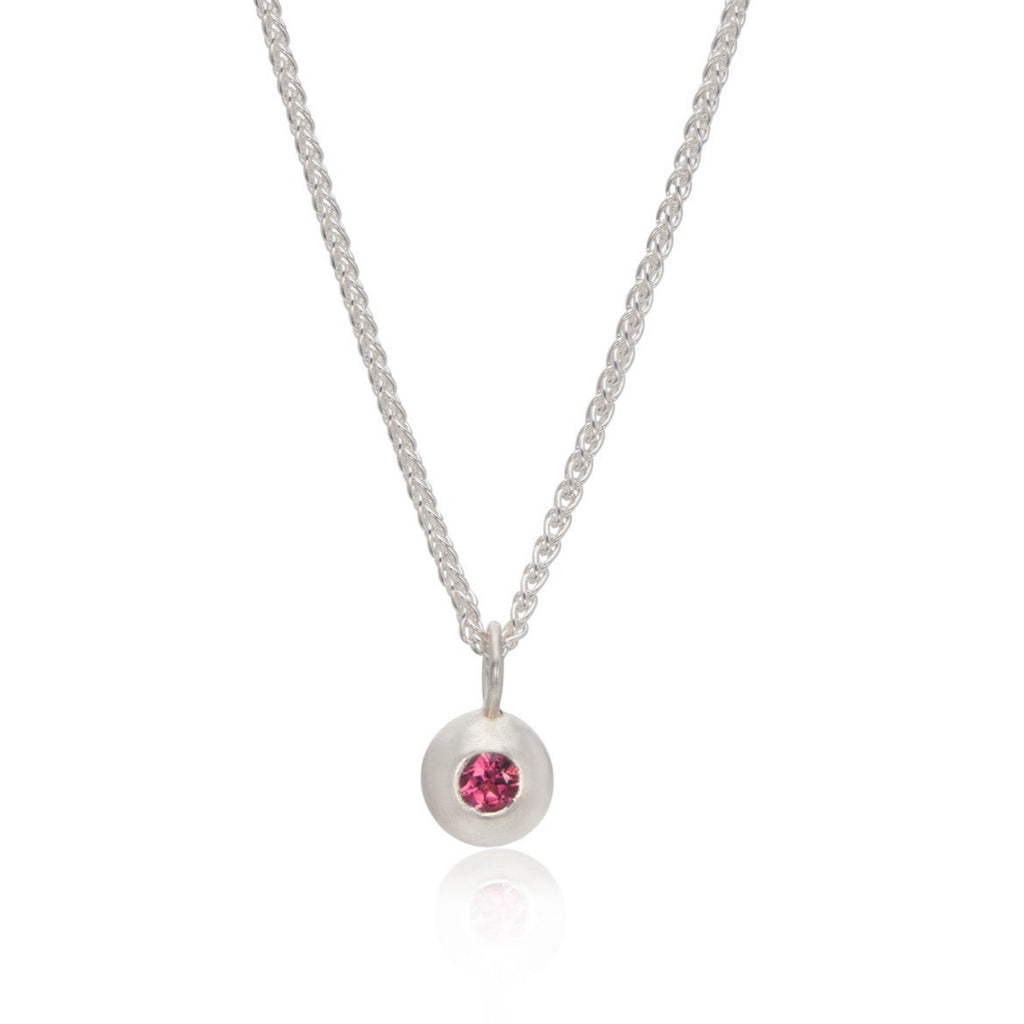 Silver Drop Pendant with Pink Tourmaline
$184.33 USD
An delicate drop of solid sterling silver set with a 3mm pink tourmaline.
The drop is approximately 7.5x7.5mm and was created by melting off cuts of silver until they form a swirling molten pool. This process means each silver drop has a unique organic shape with a smooth rounded top and beautifully textured underside.
It is hanging on a 16" silver chain. If you would prefer 18" or 20" please send me an email when you order.
This piece is ready to ship now.