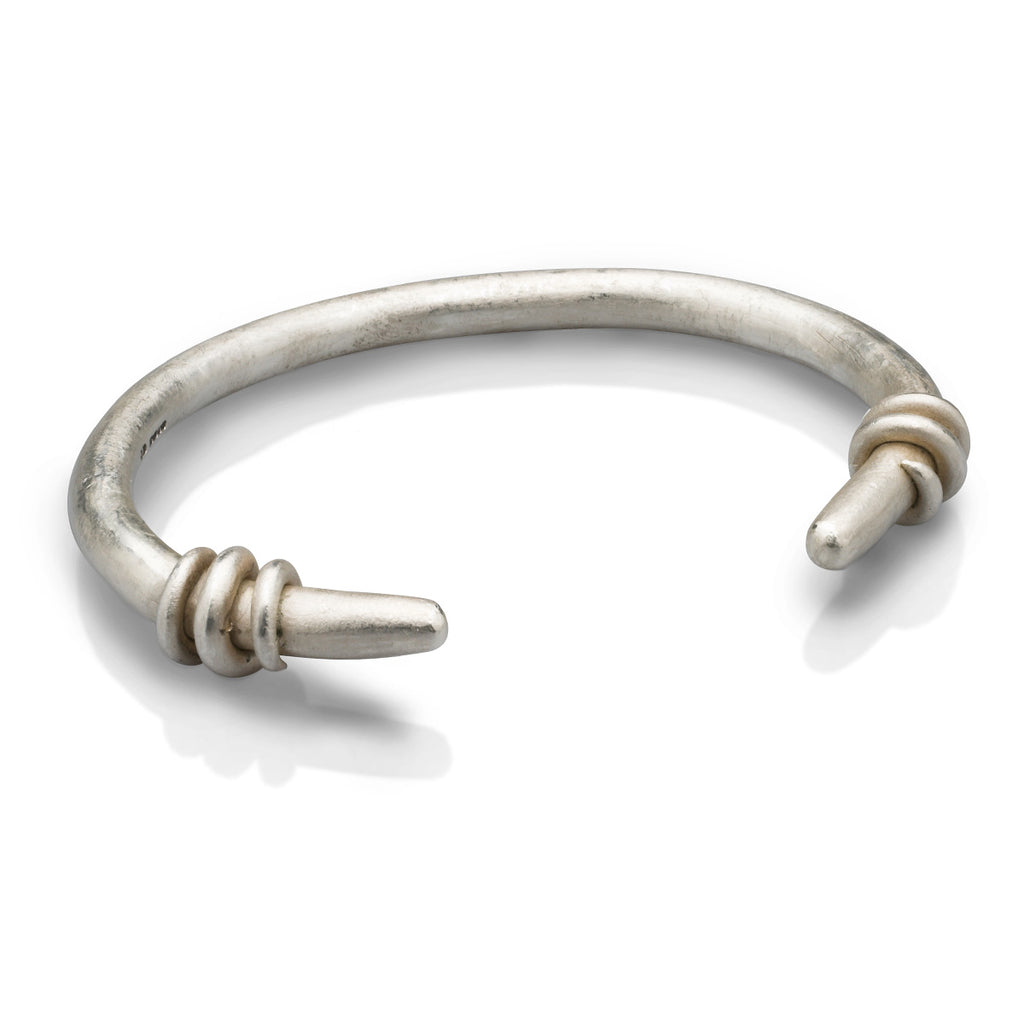 Wrapped ends cuff
$186.80 USD
This is a made to order piece - please allow 4-6 weeks
A cast sterling silver cuff with silver wrapped around the ends, this piece was inspired by the Snettisham Hoard of Iron Age jewellery on display at the British Museum.
This can sit on your wrist either way, show off the wrapped ends by wearing them on top or for a simple, chunky bangle look just turn it the other way round. The silver has a satin finish. The total circumference of this cuff including the gap is approximately 19.5cm or just over 7.5".
This is a made to order piece, please note the lead times shown above.