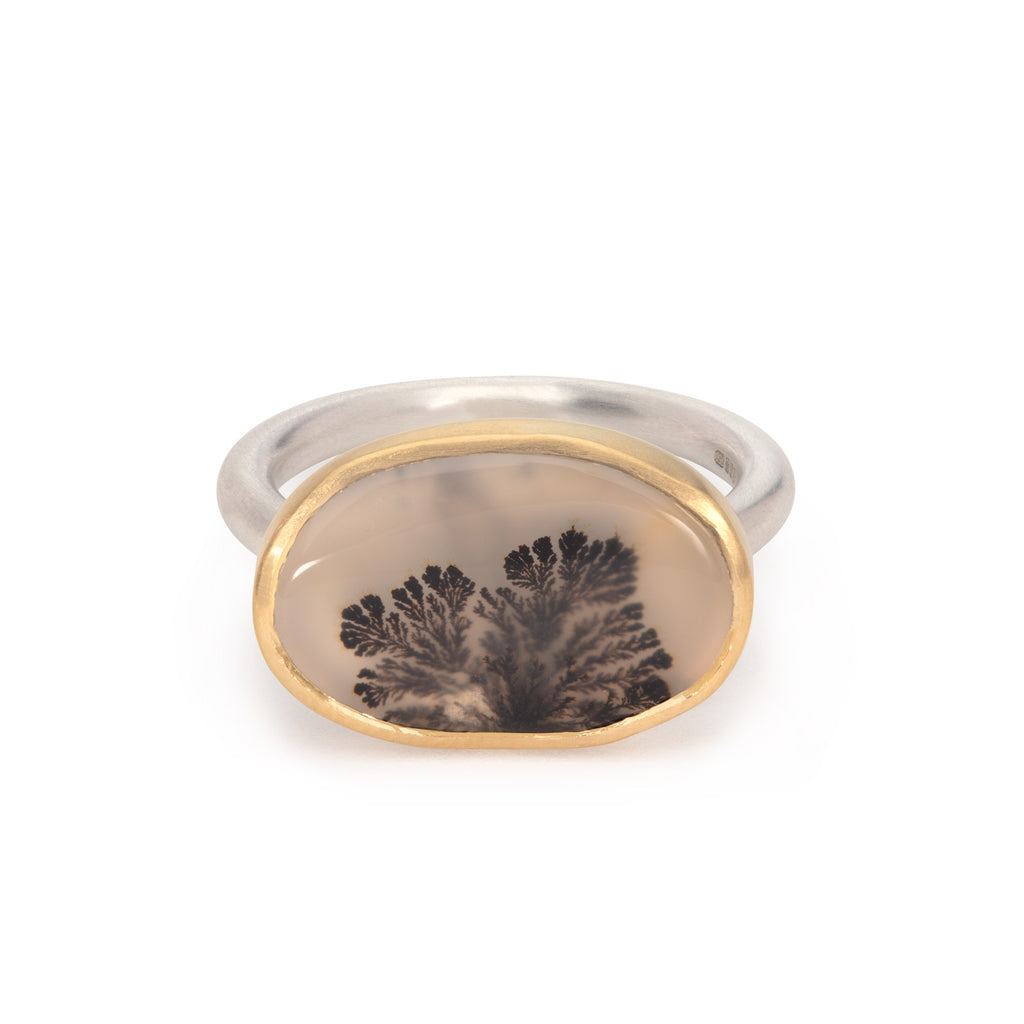 Dendritic Agate Ring
$510.58 USD
An oval dendritic agate set in an east/west orientation with beautiful plant like inclusions.
These patterns, made from traces of iron or magnese, grow in the rock as it forms and each stone is totally unique.
Set in 18kt gold with a silver base and silver ring band with a soft satin finish.
This piece is read to ship now.